Previous Post:
Awesome Con Schedule Is Awesome
&nbsp Next Post:
Ah, that new paint smell!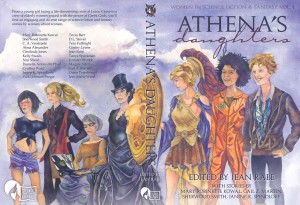 Isn't the print cover just gorgeous? Click the image for a larger view if you don't believe me. I can't wait to hold this book in my hands. Even better, from a purely selfish point of view is the illustration for my story, "The Gap in the Fence" (below).
Want to know more? Well, you can read a taste of my story here. Or better yet, pre-order the entire book here. You won't be disappointed!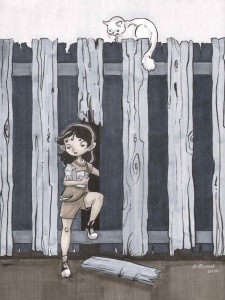 Tags: athena's daughters, jean marie ward, short story, silence in the library publishing, the gap in the fence